This is a question that we, Dr.-Ing. Rasmus Adler as "Program Manager Autonomous Systems" at Fraunhofer IESE, and Dr. Patrik Feth as member of the group "Advanced Safety Functions & Standards" at SICK AG, are confronted with again and again. In this post, we will therefore address the issue of standards for autonomous systems and provide an overview of initiatives aimed at regulating the use of Artificial Intelligence in safety-critical systems. We originally prepared this overview for ourselves, as we wanted to make a deliberate choice regarding which research groups and standardization committees we would get involved in with our expertise. With this post we want to strengthen exchanges within the research and standardization community in the field of safety assurance of AI and create synergies. We are looking forward to getting feedback and will also regularly update this post accordingly.
In principle, there is broad agreement that Artificial Intelligence needs boundaries. However, the notions of what »Artificial Intelligence (AI)» is still differ greatly. Also, there is no consensus yet as to how to implement such boundaries in the form of laws and standards. Yet, many efforts are underway worldwide to reach a consensus, and initial work results are already available as well.
Are there already standards for autonomous systems?
The definition of AI is currently being discussed by the ISO/IEC JTC 1/SC 42 committee, for example. »Ethics Guidelines for Trustworthy AI« have been drawn up at the European level by a high-level expert group. These Guidelines proceed on the assumption that all legal rights and obligations that apply to the processes and activities involved in developing, deploying and using AI systems remain mandatory and must be duly observed (Seite 8). These laws include the
(German) Product Safety Act with the associated machinery directive, which are of particular importance in the context of safety.
The current laws do not, however, make any concrete provisions regarding the development of safety-critical systems. It is only required by various means to comply with the state of the art and the state of the practice. This is where standards come into play, because standards should reflect this state in the best possible way. To be able to do so, they must be regularly updated in terms of new technological developments. Traditionally, such adjustments have rather been reactive in nature. Industry representatives agree on a minimum level that can be regarded as the current standard. Regarding the use of AI in safety-critical applications, however, a proactive approach is increasingly being taken. Safety experts from research and application jointly develop recommendations for action and application rules. In the following, we will focus on work and working groups using this proactive approach.
Already published standards for autonomous systems (including technical reports, DIN SPECs, DKE application rules, etc.)
Here we list already published documents from standardization committees that concern AI and autonomous systems. At this time, many other documents are under preparation and will be published in the near future. Please see the list below for current initiatives. We will gladly extend the list with additional elements. Simply use the comment function below.
Whitepapers, reports, and similar documents
The list below does not contain any standards, but we believe that the included documents reflect the generally accepted state of the art quite well. We will gladly add additional elements to this list. Please use the comment function below for this.
Ongoing Initiatives in Research and Standardization
Many organizations are undertaking activities to further develop the state of the art in science and technology, or to document this state of the art in standardization projects. We will gladly add further elements to this list. Simply use the comment function below for this purpose.
Standardization Initiatives
Further Initiatives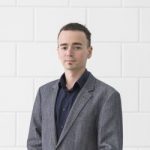 Co-Autor
Dr. Patrik Feth
Corporate Unit Functional Safety
SICK AG
Patrik.Feth@sick.de