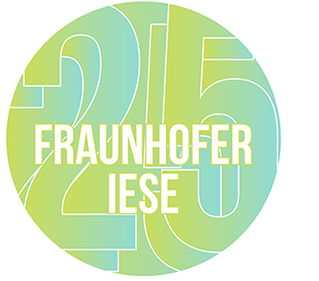 In 2021, we celebrated our 25-year anniversary Since our institute was founded, we have been researching and working with our partners on trend-setting key technologies – always keeping in mind the goal of strengthening the economy and providing added value for society.
With our topics and solutions, we do not only address what is happening today, but also think about how we can shape the digital future of tomorrow.
This is why we are the MORGEN DENKER*!
[*: The "Thinkers of Tomorrow", which is the title of our German podcast series.]